Media Center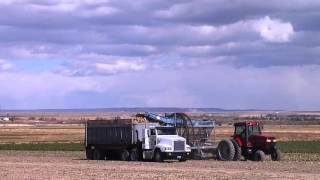 Posted: November 19, 2017
Category: Media
Goshen County is the "Gateway to the West" and the thriving cattle industry is ranked #1 in the state.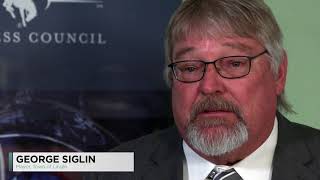 Posted: February 5, 2018
Category: Media
The Town of Lingle received a $365,567 grant to demolish a dilapidated building and renovate an existing structure into a community multi-use facility. The project will provide residents a place to hold meetings and events, in addition to providing a storm shelter.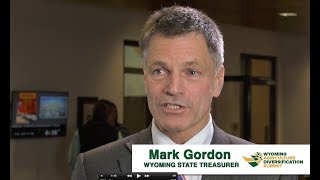 Posted: February 12, 2018
Category: Media
Wyoming has remarkable assets for agriculture it has regional aspects that are just perfect for a state that is diversified across many sectors. So, I grew up in an area that is famous for its livestock production KayCee Johnson County and all of that. Close by there was beet production but then you come over to the Big Horn Basin and there is a tremendous opportunity for all kinds of produce. The soils the irrigation infrastructure all of that, lends itself to a tremendous variety of different types of crops. You go to Riverton area there is a lot of hay production and you go to the southwest there is a lot of great ground for sheep...southeast is great for feeding livestock produces a lot of dairy quality hay.Diversify is the word, I no longer just farm I have about 1800 acers I farm corn hay, editable beans, sugar beats sometimes whatever crop that is most profitable that year, how I diversify is, I now as a sideline business also sell pioneer corn seed products, and I'm a feeder, we have a feed lot on the farm were we enhance our products by selling them through the feed lot and just recently this year we started a trucking company where we have been moving stuff up and down the road mostly to add value to our own products with shipping them into markets with a better basis. what we do but we do have bi-products is our beat pulp, that we sell to the area feeders that has helped bolster that around Worland likewise as those feeders have grown over time they need the demand for corn silage has is has built upon itself, one of the other areas another bi-product is black strap molasses high value and I think that there are some opportunities there we work with our brother and sisters out of Lovell with Western Sugar maybe work malting barley companies around here find something with some value added instead of shipping that molasses. Briess came to the Big Horn Basin because of the barley that is grown in the basin and that the majority of it is flood irrigated so to us it just means a better-quality barley for our malting and a better malt into the craft brew industry. Briess is a family owned company so it was important to us as well from a cultural standpoint we have relationships with over 300 growers in the Big Horn Basin. Agriculture has changed 60% of farming now is marketing and most of marketing is building relationships with people so really farming isn't necessarily what people think it is you are out there in the environment and you are working with equipment and working with the land and working with the elements so much of what we do and the profitability is based on how we can market our crops so that is were a lot of it has gone and really it isn't that much different from a lot of other businesses. Where you are building relationship with people weather that is in sales in marketing advertising. We care about the land we care about what we are producing and we care about what we are actually feeding the rest of America. You know the University of Wyoming was founded on the principals of agriculture, engineering, so agriculture is at our core it is a huge part of what we do both in terms of our teaching and our preparation of the future workforce and also in term of our research an outreach across the state so we are very committed to agriculture and we really see it as a major part of our identity.